Ad Hoc instruments now available
The NRGD has published five instruments on its website in order to better ensure the quality of the reports of Ad Hoc experts in criminal law.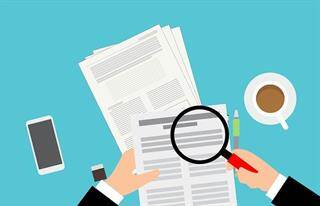 For example, experts will have access to a forensic report template, which they can use when writing their report. An overview of experts is now available to assist investigating judges, investigating prosecutors and lawyers in finding a suitable expert for their investigatory question.
Specific expertise
An Ad Hoc expert has specific expertise in a niche specialisation, and will only be involved in criminal court cases once or a few times at most. As a result, their expertise is not included in the NRGD and falls outside our quality assurance. Based on existing forensic quality assurance methods, the following instruments have been established for these specific experts.
Overview of Organisations of Experts – How can you find an expert?
Appointment questionnaire – Is the expert the right one for the question?
Forensic Report Guideline – What should a forensic report contain?
Report Feedback – Is the report usable in the administration of criminal justice?
E-learning module - The E-learning module describes in six steps the role and task of a reporting expert in criminal trials.
Ad Hoc Expertise Project
At the request of the Minister of Justice and Security, the NRGD began the Ad Hoc Expertise Project, in collaboration with the courts the Public Prosecution Service (OM), LDM (Police) and forensic and academic institutions.
Webinars and presentations
In order to increase awareness of the instruments and thus encourage the qualitative deployment of Ad Hoc experts, the NRGD can provide digital webinars. If you would like to know more about how the instruments could be used in your organisation, please get in touch with us via deskundigenregister@nrgd.nl.