Free Dutch law course for non-natives in Dutch
As a foreign expert we like to welcome your registration in the independent NRGD expert register but we do understand that an application might seem a hurdle to take.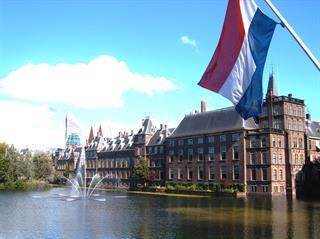 In order for you to meet the criterion 'sufficient knowledge of Dutch Law' we have prearranged a one-day law course in English, for which you can sign up for free! Also traveling and accommodation costs will be taken care of.
This course will take place on the 22nd of March, 2019, in Leiden (The Netherlands).
Specifically experts in the following fields of expertise are more than welcome to apply:
DNA analysis and interpretation
Handwriting Examination
Forensic Toxicology
Drugs Analysis
Forensic Weapon and Ammunition Examination
Forensic Pathology
Digital Forensics
Legal Psychology
No translation required
If you would like to join the free course and our register, please hand in the application form for your registration to beheer@nrgd.nl before 1st of March and mention the course in your e-mail. But please do not worry about translating your reports! Just hand in the reports in the language in which you provided them to the client and we will involve a professional translator.
Before sending the translated reports to the assessment committee you are given the opportunity to check whether you agree with the translation and you can make any remarks if needed. So no hassle there either.
More information
You might already be familiar with most of the requirements in your field, but specifics can be found in the Standards document under your specific field of expertise via Registration. However, feel free to ask any questions at any time, both regarding the course or your application.