Coronavirus crisis: leniency with reregistration
The NRGD will be lenient towards experts as much as possible if due to measures related to Covid-19, they are unable to meet all requirements for reregistration, such as hours of peer review and professional development, or number of reports.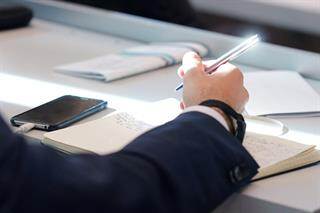 Due to Covid-19, conferences, courses and exams will be postponed or have been cancelled. Also, most intervision meetings cannot take place, although alternatives such as video call connections are being investigated. Furthermore experts have indicated that reporting can be difficult, due to limited contact with the investigated person.
In case you are up for reregistration but because of Covid-19 you cannot meet the basic requirements, such as the required hours of intervision or professional development or the number of reports, we will be lenient with your application. This also applies if there are problems with obtaining official documents required for registration. You will then have an extension of six months to be able to meet the requirements or to obtain the required documents.
To whom does this arrangement apply to?
The arrangement applies to experts whose NRGD registration expires on the 1st of April 2020. The arrangement will continue at least until summer. Experts whose registration expires on the 1st of May, the 1st of June, the 1st of July or the 1st of August 2020 can also use the arrangement.
In the event that the corona crisis lasts longer than anticipated, we will review the leniency arrangement.
What do you need to do?
If your NRGD registration expires on one of the above mentioned dates and you cannot meet all the requirements due to the Covid-19 measures, we will ask you to make a pro forma request for reregistration before the registration expires. You can use the example pro forma application for this (see below).
As long as you submit a request for reregistration on time, you will remain registered in the NRGD. You can therefore continue to report, even if your request for reregistration has not yet been decided upon.
Customization required?
If you are unable to meet the registration requirements for other reasons than Covid-19, we have to determine whether a customized solution is possible in your case. Please contact the administration department about this via the e-mail address beheer@nrgd.nl.
How do you know that your NRGD registration is expiring?
If your NRGD registration expires, you will be notified by email at least six months in advance. We will repeat that message about two months before your registration expires. So keep a close eye on your mailbox. You can also consult your registration decision and your proof of registration for the end date of your registration. If in doubt, please contact the administration department at the e-mail address beheer@nrgd.nl.
May we ask for your leniency?
Due to Covid-19, assessing applications for (re)registration will initially take more time. To prevent the virus from spreading further, the members of the assessment advisory committee cannot meet physically. We are working hard on a solution with a secure video call connection. If you have recently made a request for (re)registration or are going to do so soon, the processing of your request for (re)registration may take longer as usual. We kindly ask for your understanding.
The leniency arrangement applies from the date of publication on the website.